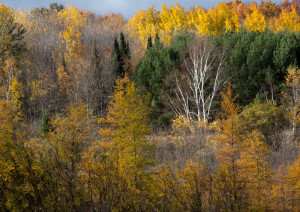 Thursday, October 20, 2016 from 5:00 pm – 9:00 pm
North Central Conservancy Trust's Annual Meeting will be held Thursday, October 20th at Great Expectations, The Eatery in Wisconsin Rapids. Join us to celebrate the successes of the past year which include the completion of two conservation easements, the donation of one property, and the hiring of our new Executive Director. The evening will start at 5 pm with a social hour, followed by dinner and presentations. Roger Zimmerman, Board of Director member and award-winning nature photographer, will speak about conservation easements and their importance to diversity.
NCCT will honor the landowners who preserved their property during the previous year with a gift, accolades, and their dinner. Whether you can attend or not, please consider a contribution to NCCT. Your support is greatly appreciated!
Click HERE to attend event. 
NCCT has preserved over 3,900 acres of rural land due to the voluntary action of landowners who care about the preservation of our land and the quality of life in our communities. We hope you will join us to celebrate in October!