NCCT has two green properties for sale for the purpose of supporting our work.
1. One-hundred-sixty acres in Town of Strongs Prairie, Adams County, located on 18th Drive off STH 21 just west of Arkdale. Property includes a 2-acre building zone, a 68-acre agricultural zone in crops, and 89 acres of forest. The property represents an opportunity to own a working farm with beautiful forested acreage at a reduced price because it will be sold with a conservation easement. Contact Janet Smith at 715-344-1910.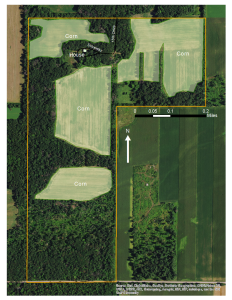 2. Twelve acres in the Town of Linwood, Portage County located between Highway 66 and Orchard Lane. Property is all wooded and located near the Wisconsin River Biron Flowage. The property will be sold without a conservation easement. Contact Gordon Whitemarsh at Whitemarsh Realty, Adams, 608-339-9001, or see listing at https://gordonwhitemarsh.com/properties/portage-county-12-wooded-acres/.