Land Trust Partnerships for Private Landowners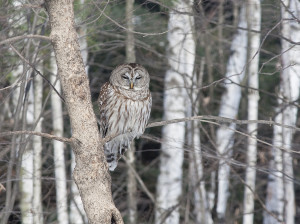 The preservation of forested land held in private ownership is an important legacy to leave to future generations. The Center for Land Use Education, in partnership with  North Central Conservancy Trust, will present a workshop in April to address the issues  of land ownership succession and forest fragmentation.
Over the next 20 years, most of Wisconsin's privately owned forestland will be passed on  to the next generation. Decisions made by all private forest landowners (PFLs) now and  in the future can have long-reaching impacts on the ecological, social, and economic benefits forests provide to everyone, not just the landowner.
Do you own a forested tract? Are you concerned with protecting it, and passing it along to your heirs? There are options which can help you. The Leaving a Forested Legacy Workshop will address ways to protect your land from undesirable development or use, even when you are no longer able to oversee it. You will also be able to find out ways to pass this legacy to your children and grandchildren.
Expert panelists will speak on the following topics: family land ownership issues, land conservation options through land trusts, understanding local land-use regulation options to address forest fragmentation, and estate planning.
When: Thursday, April 17, 2014 from 6:00-8:00 pm
Where: Lee S. Dreyfus University Center, Room 374, 1015 Reserve Street, Stevens Point
Contact: Betsy Kerlin at 715-344-1910 or edncct@gmail.com to register for the event.
Please register by Monday, April 7th
This workshop is being offered at no cost thanks to the support of our partners at the University of Wisconsin-Stevens Point.