What is NCCT?
North Central Conservancy Trust (NCCT) is a non-profit organization whose mission is to protect the worthy, scenic, working lands and environmental resources for the benefit of the people of Central Wisconsin. NCCT works with landowners to develop easements that protect and preserve the conservation values of their properties.
Conservation easements are especially important for protecting the agricultural, scenic, and environmental qualities of our landscape. The mission of NCCT includes educating both the public and elected officials about the value of conservation benefits and the way in which easements can protect them. NCCT works closely with town and county officials, and is affiliated with Gathering Waters, a state-wide land trust organization that helps to coordinate land-protection activities among the more than 50 land trusts in Wisconsin. NCCT is also a member of the national Land Trust Alliance, which supports land protection across the country.

Why Protect Your Land?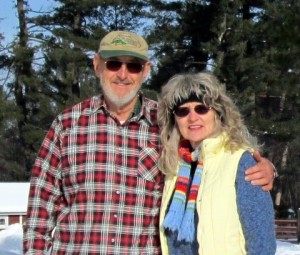 We are fortunate to live in an area of Wisconsin where development is relatively slow compared to the Fox Valley or Dane County. Central Wisconsin enjoys the aesthetic mix of open farmland, forests, wetlands, and lakes, with smaller towns and villages that nearly everyone finds appealing. This mix of habitat supports a wide variety of plant and animal life, and opportunities for outdoor recreation. Moreover, having wetlands, protected stream corridors, and forests reduces water pollution, flooding, erosion, and other environmental problems, and provides a rural aspect to the landscape. Loss of open land to development, however, is a growing concern even here.
Across Wisconsin, 22,500 acres of farmland were converted to urban development annually from 1992 to 2010. Nearly as much non-farm land was developed for highways, rural housing, and industrial purposes. In the eight-county area served by North Central Conservancy Trust (NCCT), over 2,100 acres of farmland, and nearly 5,000 acres of open land in total, are developed each year. In addition to loss of natural habitat, there is a corresponding increase in runoff and erosion.
Land is a non-renewable resource. Once developed, open land rarely, if ever, is converted back to natural habitat. Thus, the loss of open land represents a steady erosion of the rural landscape that heretofore has characterized central Wisconsin.